Crash Optics Vlog Ep12 – SCRS
This weeks video blog talks about the SCRS the Society of Collision Repair Specialists
and their value and wealth of information they bring to the Quality Minded Collision Repair Technician.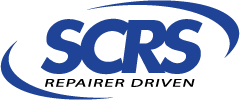 Through our direct members and affiliate associations, SCRS proudly represents over 6,000 collision repair businesses and 58,500 specialized professionals who work to repair collision-damaged vehicles.
Since 1982, the Society of Collision Repair Specialists (SCRS) has been the largest national trade association solely representing and dedicated to the hardworking collision repair facilities across North America. SCRS was founded with the principles that through working together, collision repair facilities could inspire positive advancement in our industry. Since its formation, SCRS has provided repairers with an audible voice, a strong presence and an extensive grassroots network of industry professionals who strive to better our trade.
In 1999 the first wave of consolidators noticed the store's success. They wanted a piece of what they have seen, and Sterling Autobody Centers purchased the business. Mike stayed with the company as a business advisor. In 2005 together with his son Michael they...
Collision Repair Technician 5 Minute SurveyRelated Articles
This article from Repair Driven News focuses on the changes to the Subaru scanning and diagnostic system, focusing on updates and changes to the scanning system and its software, changes to certification, and how the changes influence usage in your tool to task...